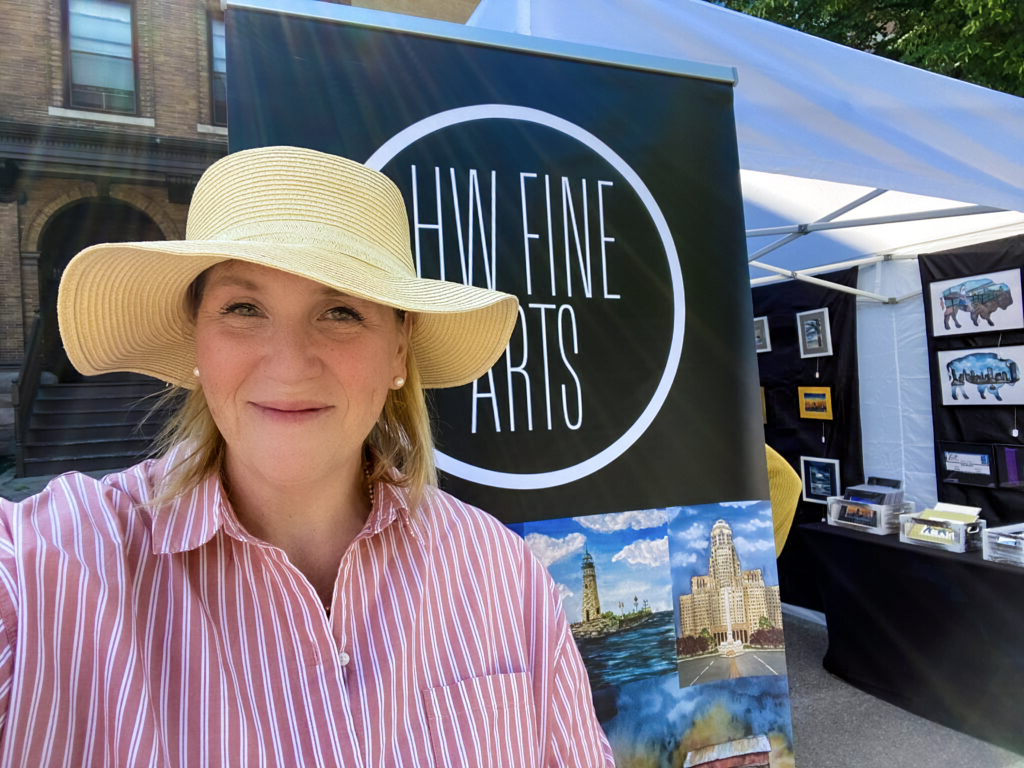 Throughout my life, I have been fascinated by nature and architecture, two subjects that have driven my creative work. Buffalo offers many opportunities for finding inspiration. I paint my subjects with watercolors the way I perceive them, letting the paint flow over the paper. Choosing colors that elicit an emotional response. Watercolor doesn't always behave as expected, but that is also the thrill of this medium.
A popular subject or work without an emotional tone is not my style. I want to create something meaningful and timeless with my art that speaks to the viewer. I strive to create images that are more than just a pretty picture, but a story with depth and meaning. I become attached to my paintings and need to feel a connection with the piece to feel satisfied.
In November of 2021, I had an unfortunate accident and broke both of my wrists, my right wrist (dominant hand) needed surgery to be repaired, I was disheartened and worried I'd lose my ability to paint, my fingers and hands will never work like they once did but because of these limitations, I have gotten much more detailed with my watercolor pieces.
I've had to re-learn how to use my hands, and that has forced me to slow down. This injury has changed my art significantly, but for the better. It has made me more mindful of my body, and I have been able to explore new ways of creating art.
In early 2023 I was diagnosed with cancer, I was one of the lucky ones and am happy to say I am cancer free. I turned to painting to get me through.
Because of this, I have become more creative and more open to experimentation. My art now reflects my journey of healing and growth.